THE SECOND ANNUAL BACH LECTURES
JUNE 24-25, 2020 • WEST MONROE, LA • 6:30-9:00pm
Considered by many to be the greatest composer and church musician to ever live, Johann Sebastian Bach's legacy leaves encouragement and insight for how we too might glorify God in our music-making. The Bach Lecture series is aimed at educating, encouraging and delighting both the musician and the curious listener. This year we will feature lectures by John Mason Hodges, David Erb, and Jarrod Richey. There will be performances of Bach's music and times of fellowship together. If you are eager to grow in your understanding of music in the life and worship of the church, join us as we examine this topic in relation to the testimony and works of J.S. Bach.
WATCH the 2020 BACH LECTURES on YouTube:
"The aim and final end of all music should be none other than the glory of God and the refreshment of the soul."
"I play the notes as they are written, but it is God who makes the music."
"I have always kept one end in view, namely ... to conduct a well-regulated church music to the honour of God."
Musician, Conductor, and Director of Center for Western Studies
John Mason Hodges is a conductor, lecturer, composer, and writer. He holds degrees in music from University of Maryland and Indiana University, and worked as a professional conductor from 1983-2009. He lectures on the subjects of aesthetics, classical education, and music, and writes for various publications on the arts. He held the position of Associate Professor of the Arts and Culture at Crichton College where he taught classes on worldview, history of music and visual art, and reader's theater; directed theater productions, and was founding director of the Institute for the Arts and Cultural Apologetics. He is founder and director of the Center for Western Studies, and serves as scholar-in-residence for the National Fellows movement.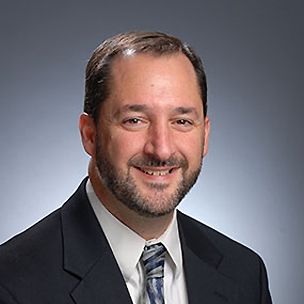 Fellow of Music at New Saint Andrews College
Dr. David Erb joined the New Saint Andrews College faculty as a Fellow of Music in 2008, leaving his posts at Trinity Church and Providence Classical Christian School in the Seattle area. He holds a Doctorate of Musical Arts and Choral Conducting from the University of Wisconsin-Madison. Prior to moving to the Northwest, Dr. Erb taught and conducted choirs at the Lawrence University Conservatory of Music, the University of Wisconsin-Madison and at Bucknell University. Dr. Erb earned a Master of Music degree in Choral Conducting from Westminster Choir College of Rider University in Princeton, New Jersey, in 1997. Dr. Erb is active in the Moscow choral community and work with local churches. He and his wife Gail and their children reside in Moscow.
Music & Choir | Church of the Redeemer & Geneva Academy
Jarrod Richey has been on staff since 2005. He began working at Auburn Avenue Presbyterian Church in 2005 in Media, Communications, and Church Choral Music. He now oversees music, choir and media for Church of the Redeemer. He serves as choir director for the church as well as oversees the church's supplemental hymnal project. He received his Bachelors of Arts in Music from Louisiana Tech University and Master of Music from the University of Louisiana at Monroe. He is the author of BACH to the FUTURE: Fostering Music Literacy Today and more recently the general editor and contributing author for Raise the Song: A Classical Christian Guide to Music Education published by the ACCS in 2019.
The Bach Lectures coincide with the Jubilate Deo Summer Music Camp each year. Find out more about Jubilate Deo Summer Music Camp.